Lillan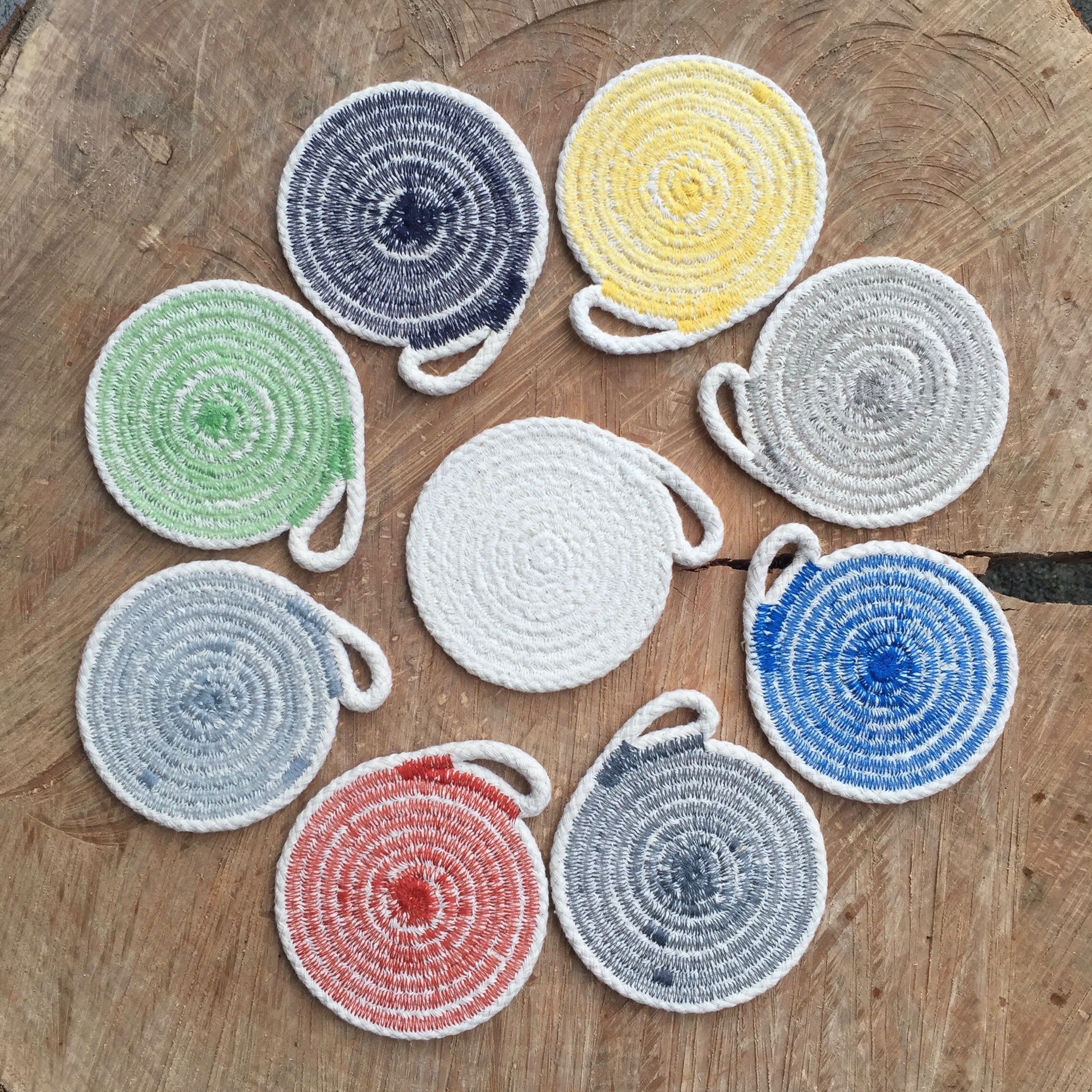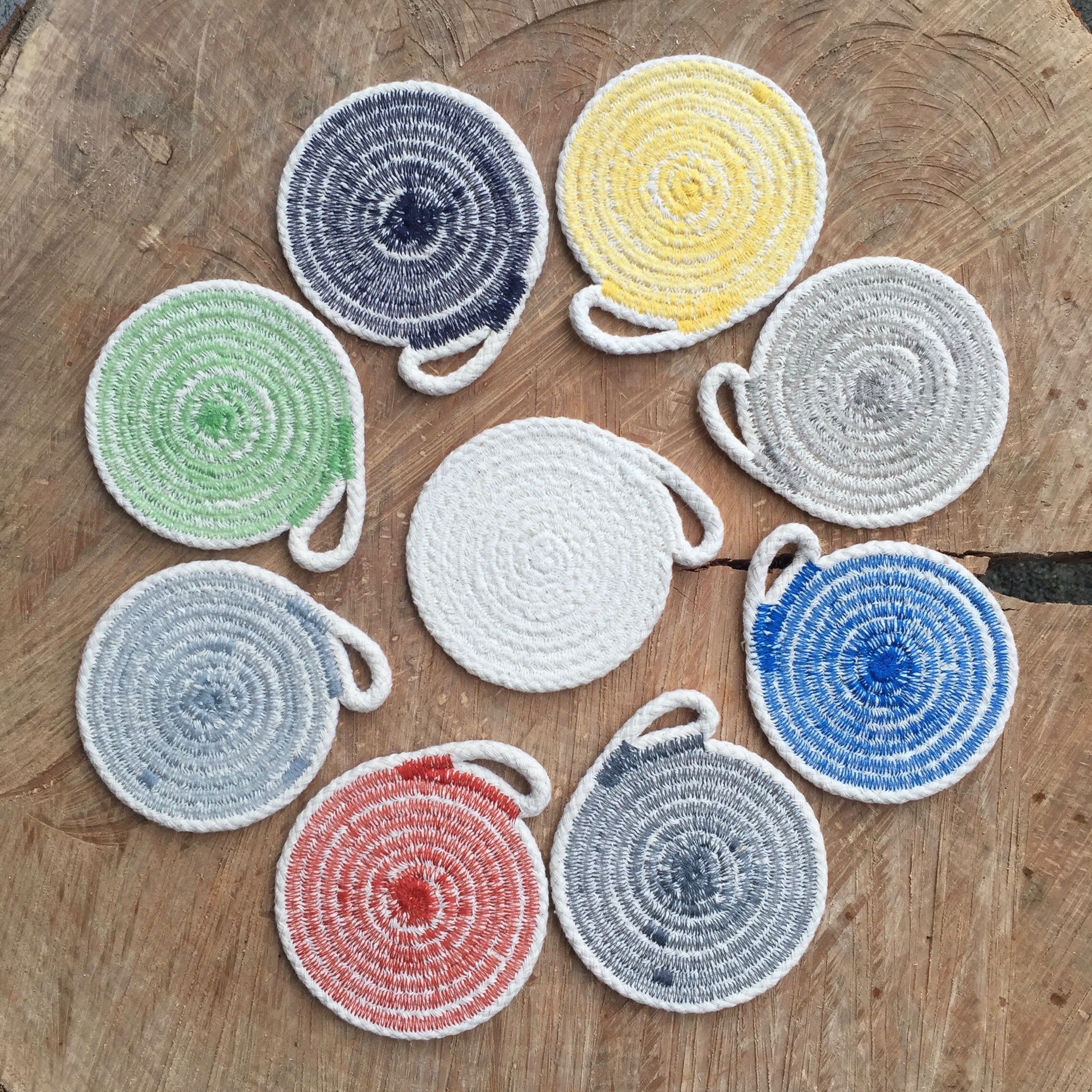 Lillan
The Lillan is a small rope basket that is great for use as a wallet, key and phone tray. It is small enough to fit in a small area, with higher sides than the Sholto, which was designed for the same use (see separate listing). Lillan measures approximately 5"x 3" across the base and stands approximately 2" high.
This piece is made with a cotton/poly rope, which is coiled into a bowl held together by thread, and it is shaped by hand as it is sewn. The piece can be spot cleaned and hand washed in cool to luke-warm water, and left to air dry.
Lillan is shown here in smokey gray, and can also be customized to the color of your choice. The color options as shown by the color swatch photo are as follows, starting with green and moving in a clockwise direction:
Green
Navy blue
Yellow
Linen
Royal blue
Charcoal
Rusty red
Light gray
Natural (middle)
The above are stock colors, but with access to over 500 colors, please ask if you don't see what you are looking for.
As is true of so many things that are hand made, there is no such thing as two identical pieces. Although the measurements of your piece will be very close to those stated above, colors will vary slightly between pieces, as will natural variations in the rope itself. This is all part of what make handmade items unique and charming.
If you are local to the Lower Mainland, please ask us about a "free shipping" coupon available for orders that can be picked up from the studio.